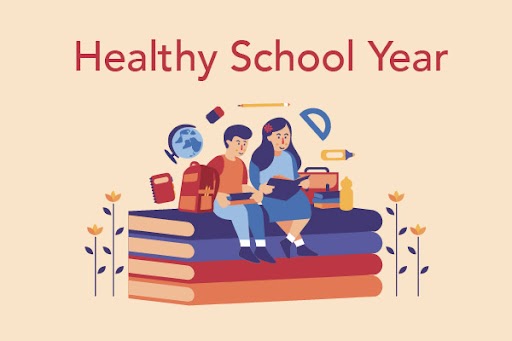 5 Ways for a Healthier School Year
Now more than ever, your child's health and well-being are critical to a successful school year. Though we can't prevent all germs, we can begin to create healthy habits for your family so that they are doing their part to stop any spread. That said, here are five things you can do at home to make their days in the classroom successful and happy.
1. Stick to a Sleep Schedule
Children of elementary school age should get about 10 to 11 hours of sleep per night; without a consistent bedtime routine or adequate sleep, your child's risk for academic, behavioral, and mood-related problems increases. Therefore, it's best to stick to a consistent bedtime and stop electronics an hour or so before to help make falling asleep easier.
2. Teach Proper Hand Washing
It's essential to be mindful of when to wash your hands. Remind your kids to wash before and after eating, after recess, etcetera. To help ensure they keep their hands as clean as possible, provide sanitizer wipes when running water or a sink isn't easily accessible. Now is the time to ensure your kid knows to avoid touching their face, too.
3. Make Well-Balanced Food Choices
Starting the day with a healthy breakfast and filling up on healthy fats, leafy greens, and proteins will give your child the energy they need to conquer the day ahead! Look for bread options with whole grains, provide veggies and fruit when possible, and try to encourage your children to keep their water intake high.
4. Stay Active
The school year brings a lot of sedentary time. To ensure your child gets their daily dose of exercise, find ways to stay active after school and on weekends. Whether it's sports, family bike rides, or walks, the habit of being active will stick with them throughout their lifetime.
5. Stay Up to Date on Vaccinations
Before school starts, and depending on your child's age and state requirements, your pediatrician will tell you what vaccines are required. To help reduce your child's chance of illness, they may also recommend getting a flu shot each year. The earlier you get it, the better, too. To ensure you are fully protected, consider getting your flu shots by the end of October.
Primary Care in New York
If you are concerned about your children's health, don't hesitate to speak with one of the expert doctors at NY Health.
Here at NY Health, our wide variety of services are here to help ensure that you get the proper, personalized care you need. We continuously strive to deliver the best medical care possible with your well-being in mind.
Visit our website or give us a call to learn more about how we can help you!