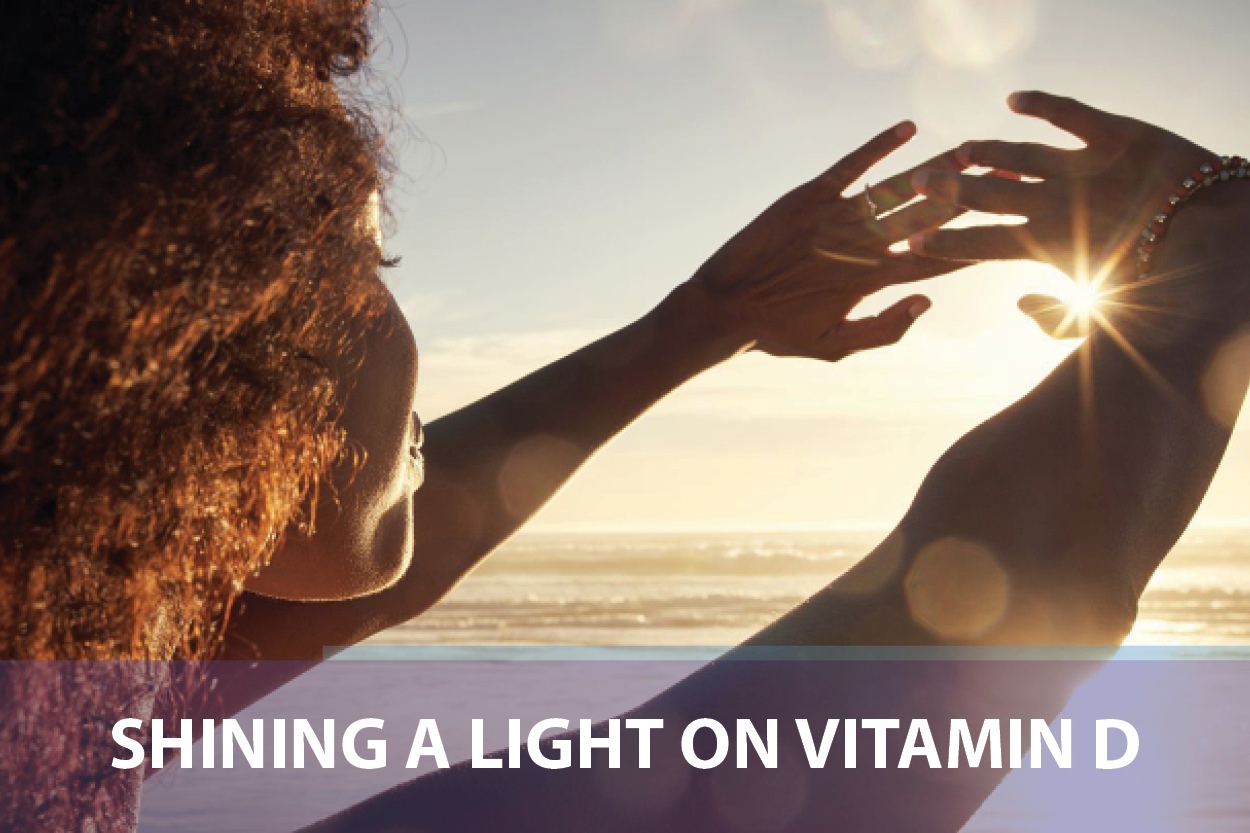 Shining a Light on Vitamin D
Safely Nourish Your Body for a Healthier You
By Patricia Salvio, RDN, CNSC, CDN
I am excited to share some valuable insights into the power of vitamin D and how to safely meet your nutrient needs this summer. Vitamin D has many vital roles in our body's functions, including bone formation, inflammation reduction, cell growth regulation, neuromuscular health, immune health, gene expression, and even glucose metabolism. Commonly known as the "sunshine vitamin," many believe sun exposure is the only source of this vital nutrient. While UV exposure can increase vitamin D production, there are serious health risks to consider if relying on the sun as your primary source. Consider incorporating more vitamin D-rich foods into your daily diet and make smart choices when out in the sun this summer to meet your needs safely.
Some examples of foods that can boost this powerful nutrient include fatty fish like salmon, trout, and mackerel, which are also packed with essential omega-3 fatty acids. Fish liver oil can be another option to achieve these health benefits. Fortified foods such as milk, yogurt, and cheese have been prepared with added vitamin D. Plant-based milk alternatives (soy, oats, almonds), ready-to-eat-cereals and even orange juice can be fortified with vitamin D. Check the labels to make sure you're getting the fortified versions. Eggs may have smaller amounts of vitamin D than some foods, but when consumed regularly in a healthful diet can also help meet daily nutrient needs.
Getting outside and being in the sunlight can be helpful as a vitamin D source, but ensure safe sun practices to protect yourself from harmful UV rays associated with adverse health outcomes.
Here are some examples of how to protect yourself this summer:
Optimize sun exposure by going outdoors during less intense UV level periods like in the early morning or late afternoon.
Utilize protective clothing like wide-brimmed hats, sunglasses, and lightweight clothing to shield and protect yourself.
Prioritize sunscreen with a minimum SPF of 30 to protect your skin. Apply generously and reapply every two hours, especially if you're sweating or swimming.
In some cases, you may need more than dietary intake and sunlight exposure to meet your needs safely. Supplementation of vitamin D may be a beneficial way to optimize daily intake. Be sure to consult with a healthcare professional who can assess your individualized needs for supplementation and provide personalized dosage recommendations.
Harness the power of vitamin D and its various sources for safe nutrient intake with these practical recommendations. Let's embrace safe sun exposure and a vitamin D-rich diet from the sun to plate this summer season!