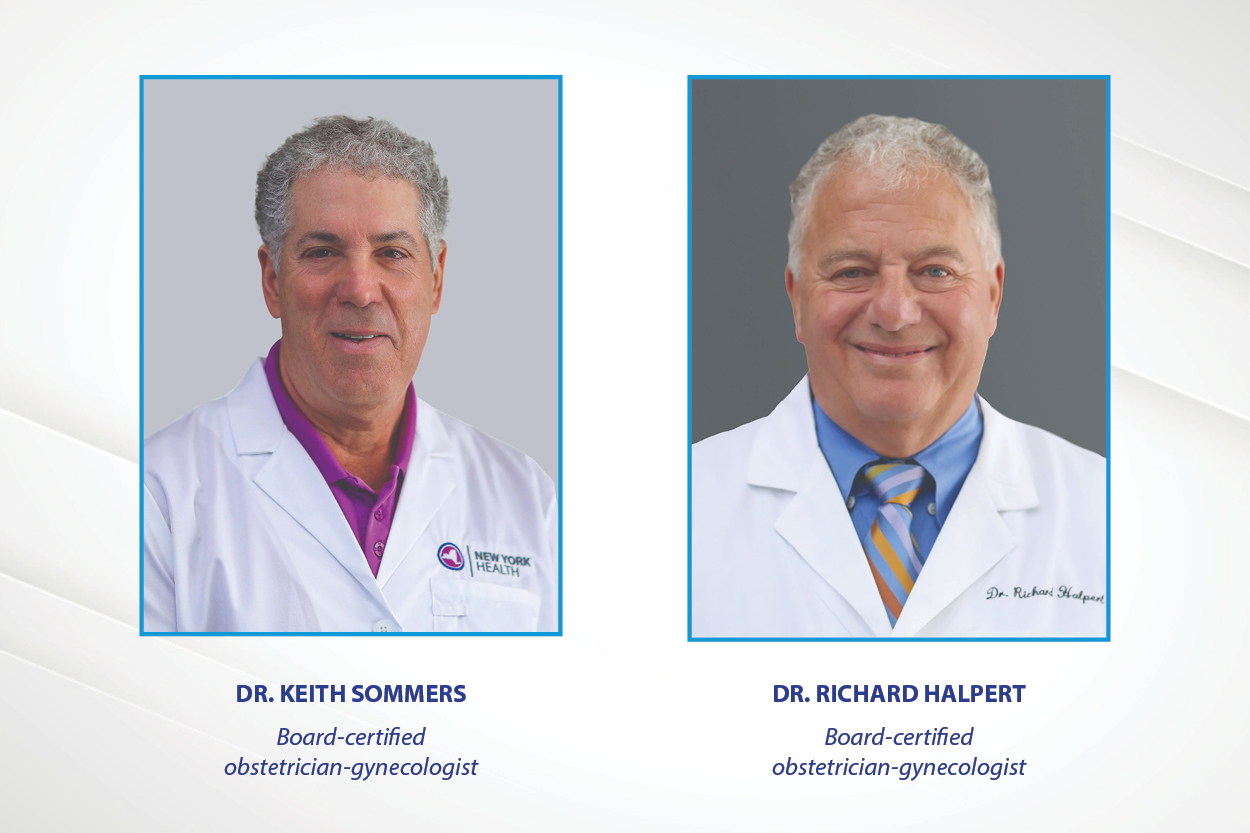 Personal Woman's Care Joins NY Health
Personal Woman's Care, a comprehensive women's health practice in Smithtown, has officially joined Suffolk OBGYN's growing network of providers. Board-certified obstetrician-gynecologists Drs. Richard Halpert and Keith L. Sommers will continue to practice at 148 Terry Road, Smithtown, NY 11787.
"We're thrilled to welcome Dr. Halpert and Dr. Sommers to the Suffolk OB/GYN team," said Dr. Rohit Reejsinghani, FACP, MBA, Executive Director of NY Health. "Our team is dedicated to providing exceptional care to every patient, and their addition will strengthen our ability to serve the community with high-quality obstetrics and gynecological services."
Dr. Halpert and Dr. Sommers are two highly skilled OB/GYNs who share a passion for providing specialized care to women and are both experts in minimally invasive surgery. Dr. Halpert's love of genetics and his deep connections with women and their families have inspired him to focus on using advanced technologies to diagnose and treat genetic disorders.
"As a physician, I believe that patient care should always come first," said Dr. Halpert. "I am proud to be part of NY Health, an organization that puts patients at the center of everything they do. We are dedicated to making every aspect of healthcare easier and more pleasant for our patients. It's a philosophy that I embrace and one that guides me in my practice every day."
Dr. Sommers, on the other hand, provides care to women at every stage of their lives, from their first pregnancy to menopause and beyond. His ability to connect with patients on a personal level and provide compassionate care has earned him a reputation as a trusted and highly skilled OB/GYN. Together, Dr. Halpert and Dr. Sommers bring a wealth of knowledge and expertise to the practice, and their dedication to their patients is evident in the excellent care they provide.
"As an OB/GYN, I have seen firsthand the importance of early detection of breast cancer," Dr. Sommers said. "I always encourage my patients to get yearly mammograms, especially after the age of 40. In my experience, regular mammograms have helped detect breast cancer in its early stages, often before it has a chance to progress. By catching it early, we have a better chance of treating it successfully. It's a simple step that can make a big difference in a woman's health."
To make an appointment, please call (631) 862-4000. For more information.