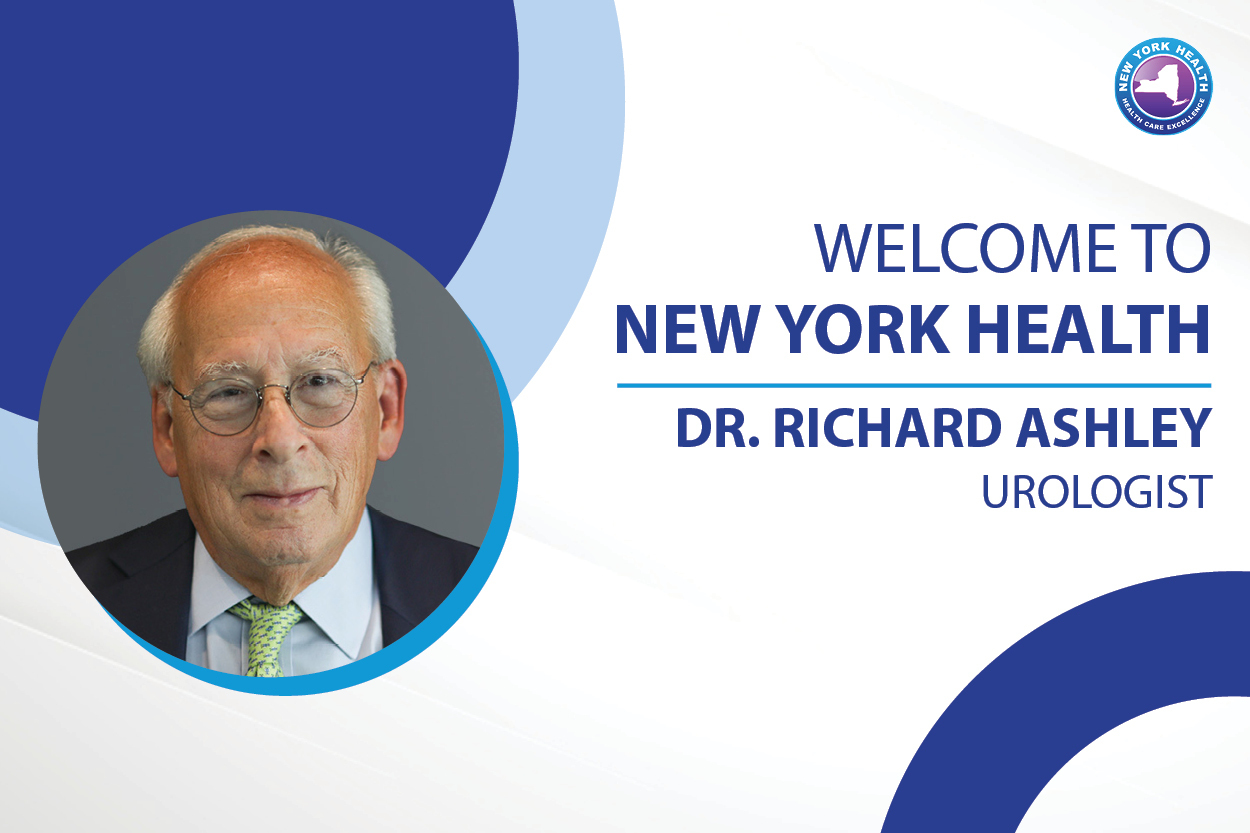 NY Health Welcomes Richard Ashley, MD
New York Health (NY Health) is proud to announce the addition of board-certified UrologistRichard Ashley, MD. Dr. Ashley will practice at 640 County Rd 39, Southampton, NY 11969.
"We are proud to welcome Dr. Ashley to our practice," said Dr. Rohit Reejsinghani, FACP, MBA, Executive Director of NY Health. His extensive experience in the field of urology and commitment to providing exceptional patient care aligns perfectly with our core values."
Dr. Ashley brings years of specialized experience in general urology, prostate cancer, and urinary incontinence. He is dedicated to providing personalized and hands-on care to his patients, ensuring they always have direct access to him when needed.
"My patients can count on a very hands-on approach from me," said Dr. Ashley. "Their well-being is my top priority, and I am here to provide them with the highest quality care."
Dr. Ashley earned his Doctor of Medicine from New York Medical College. He completed his Surgery Internship and General Surgery Residency at Saint Vincent Hospital and Medical Center. Dr. Ashley completed his Urology Residency at SUNY Downstate Medical Center.
To make an appointment with Dr. Ashley, please call 631-663-4850.