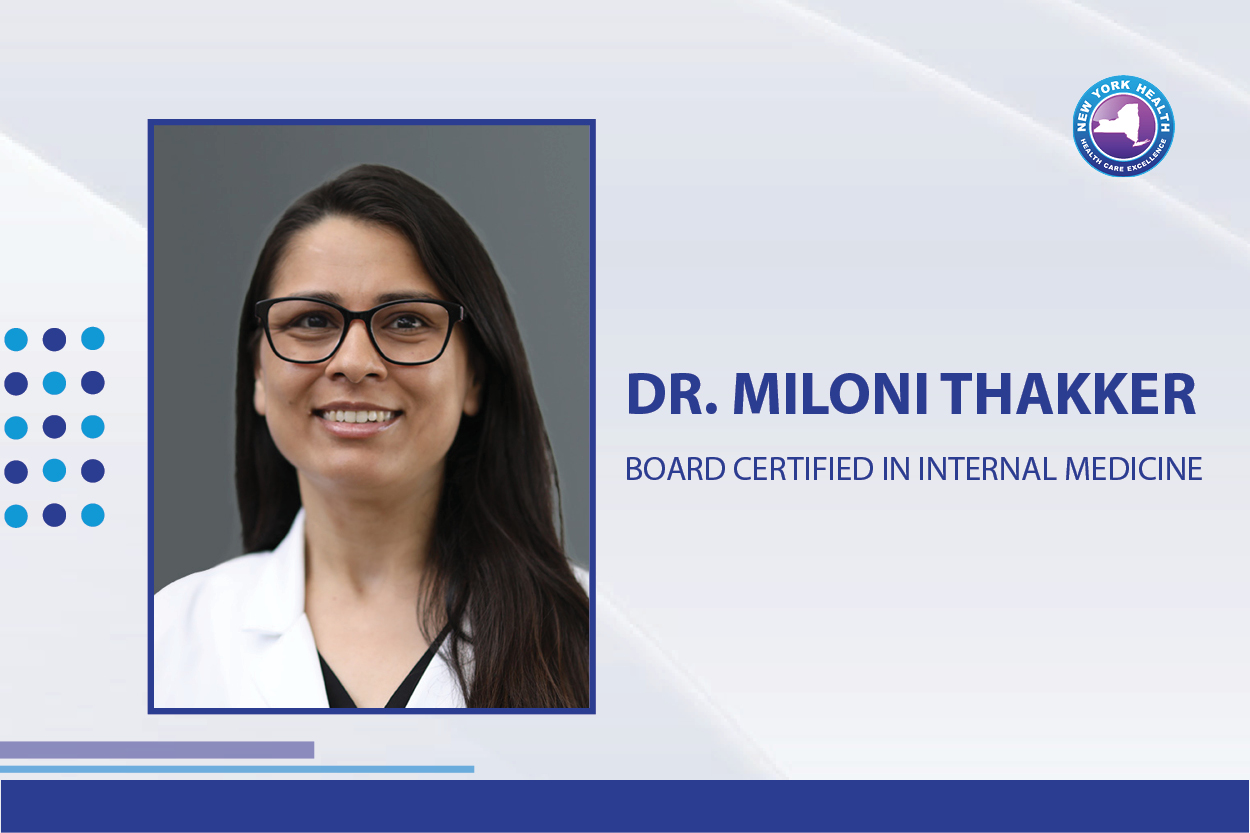 New York Health Welcomes Miloni Thakker, MD
New York Health (NY Health) is proud to announce the addition of Internal Medicine physician Miloni Thakker, MD. Dr. Thakker will practice at 1061 N Broadway North Massapequa 11758.
"Dr. Thakker's expertise and commitment to patient-centered care make her a valuable addition to our team," said Dr. Rohit Reejsinghani, FACP, MBA, Executive Director of NY Health.
Dr. Miloni Thakker is a Board Certified Internal Medicine physician driven by a passion for helping others and is committed to delivering patient-centered care. She believes in empowering her patients to actively participate in their healthcare decisions, ensuring that they receive the best possible care tailored to their individual needs.
After completing her Doctor of Medicine degree at St. George's University, Dr. Thakker pursued a Residency in Internal Medicine at Mather Hospital Northwell Health. Following her residency, Dr. Thakker furthered her training through a Fellowship in Infectious Disease at NYU Langone Hospital Long Island, focusing on the specialized care and management of infectious diseases.
With a particular interest in managing chronic medical conditions such as Hypertension, Cholesterol, and Diabetes, Dr. Thakker is dedicated to providing comprehensive care that focuses on prevention and improving overall well-being.
Dr. Thakker is fluent in English, Hindi, and Gujarati. Outside of her medical practice, she enjoys reading, listening to music, traveling, watching sports, and spending quality time with her family and friends.
"I look forward to providing the best care to patients from all parts of the community," Dr. Thakker said. "I have always tried to connect with my patients to encourage them to participate in their routine health and wellness."
To make an appointment with Dr. Thakker, please call 631-758-7003.