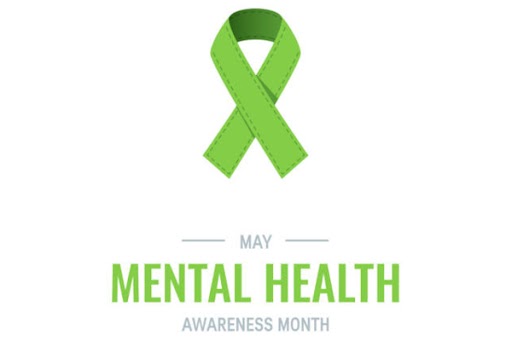 Mental Health Awareness Month - 2022
In 1949 the Mental Health America organization (which was then known as the National Committee for Mental Hygiene and then later as the National Mental Health Association before it got its current name) created themes to highlight and focus on in May to celebrate and educate on mental health.
Mental Health Awareness Month is an opportunity to celebrate our health overall. It is an opportunity to work to eliminate the stigma associated with mental health conditions and mental health treatment.
This year, the theme for 2022 is "Back to Basics." Today, we can lose sight of taking care of our mental health or identifying the risk factors that impact it. Here are some 'basics' that can help to get you back on track.
Knowing what plays a role in our mental health:
Social Determinants of Health (financial stability, education access and qualify, health care access and quality, neighborhood and living environment, and social and community life)

Trauma

Genetics

Biology and brain chemistry

Habits and lifestyle
How do we maintain our mental health:
Food and nutrition

Exercise

Sleep

Coping skills

Stress management

Building a support system

Seeking counseling/therapy
When we have a cold or go to the gym and have sore muscles, we tend to take care of it - we might take a day of rest, go a little bit easier on ourselves, or ask for help. We can take care of ourselves and our mental health the same way. There are many ways for you to take care of your mental health. From self-care to therapy, finding what works best for you is what is important. COVID-19 has made many of the things we would do for ourselves more difficult and has also contributed to our stress, anxiety, and depression. Self-care looks different for everyone, and it is important to find what you need and enjoy. In addition, although self-care is not a cure for mental illnesses, understanding what causes or triggers your symptoms and what coping techniques work for you can help manage your mental health.
Resources
Mental health conditions are real, common, and treatable - and recovery is possible. Unfortunately, there can be a lot of stigma around seeking help. Treating our mental health is equally important and different from our physical health. Here at NYCBS and NYHealth, our Health & Wellness Program can support you or help link you to community resources.
Hotlines
NAMI Helpline800-950-NAMI
Or, in a crisis, text "NAMI" to 741741
NYS COVID-19 Emotional Support Line/Reach Out 844-863-9314
Response Crisis Hotline 631-751-7500
Conexión - Response Bilingual Hotline 631-751-7423
Suffolk County Crisis Response – DASH 631-952-3333
Suicide Prevention Lifeline 800-273-8255