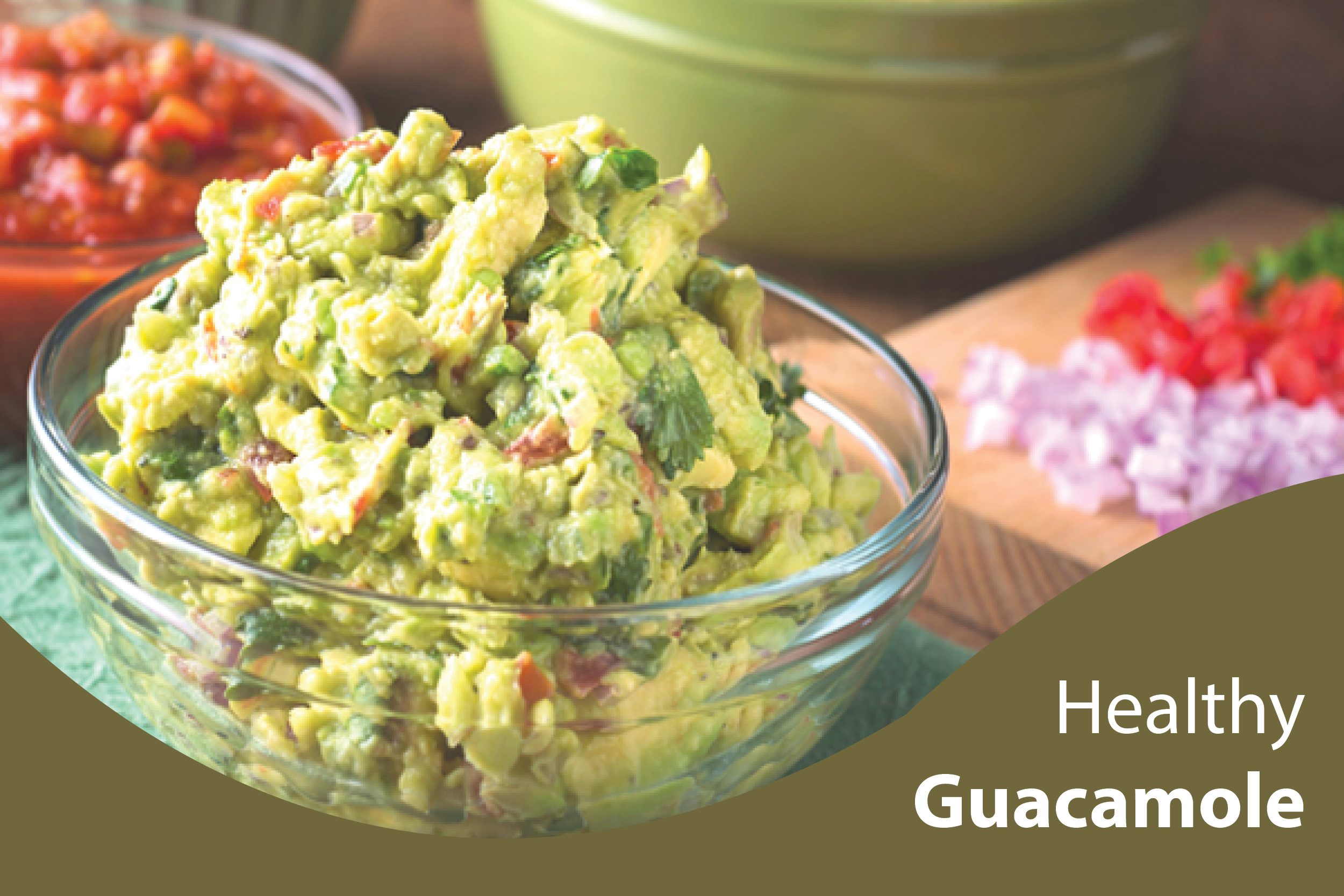 Healthy Guacamole
This Cinco de Mayo, enjoy this delicious homemade guacamole that comes together quickly and is so easy to make! It's the perfect dip or appetizer!
Lauren McGarty, BS, RD, CDCES, CDN
Ingredients:
2 ripe avocados
1-2 cloves garlic
Juice of 1 lime
Sea salt
Cilantro (optional)
Chopped bell peppers, tomatoes, jalapeno pepper (optional) for fiber boost
Peel the avocados and remote the pit
Mash avocado until smooth in a bowl
Finely chop desired amount of garlic and add to bowl
Cut lime in half and squeeze ½ juice into avocado mixture
Add pinch of salt
Add desired amount of cilantro
Chop any other desired vegetables into small pieces and add into guacamole mixture
Mix all ingredients together and taste
Add additional pinch of salt, garlic, lime juice, cilantro until desired taste and consistency is achieved
For a high fiber dipping option pair with whole grain pita chips or fresh sliced vegetables and enjoy!!