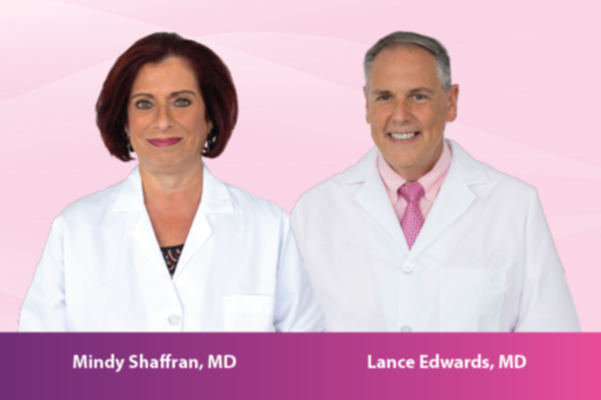 Get Your Annual Women Well-Visit
Ladies, it's time to reconsider your annual exam. Women often question the rationale behind the yearly well-woman visit, especially when they have no immediate complaints or issues.
"Every woman must be seen yearly for an annual exam," said Dr. Lance Edwards. "Young women think they don't need to come in because they're not at risk, and older women think they age out. That's a problem that we've encountered."
Suffolk Obstetrics & Gynecology (Suffolk OB/GYN), a Divison of New York Health, provides a wide range of age-dependent physical exams and counseling. Today's routine obstetrics and gynecology evaluation is no longer simply the performance of a pap smear but extends to a comprehensive evaluation of their overall health and should be a crucial component of their healthcare regimen.
"The annual exam is an opportunity to review everyday health concerns with my patients," said Dr. Mindy Shaffran. The exam begins with a health maintenance evaluation focused on dietary habits, exercise, smoking, drug and alcohol use, blood pressure, diabetes mellitus, mental health, cancer, and osteoporosis screening.
"An assessment by an OB/GYN offers the patient an evaluation by a provider that is best trained in the pelvic and reproductive system," said Dr. Shaffran. The evaluation extends to additional specific needs, including appropriate birth control options, menstrual concerns, menopausal care, preconception, and infertility counseling. In addition, Suffolk OB/GYN physicians perform in-house ultrasound imaging, bone density, sexually transmitted disease testing, and Human papillomavirus (HPV) vaccinations.
"It's important to know whether or not you have HPV," said Dr. Edwards. "HPV vaccinations can prevent or lower the risk of developing HPV, resulting in a lower risk of cervical cancer."
Suffolk OB/GYN has locations in Smithtown, Patchogue, Port Jefferson, and Wading River. The practice accepts new patients and most insurance plans.
To make an appointment, please call 631-473-7171. For more information, visit nyhealth.com.