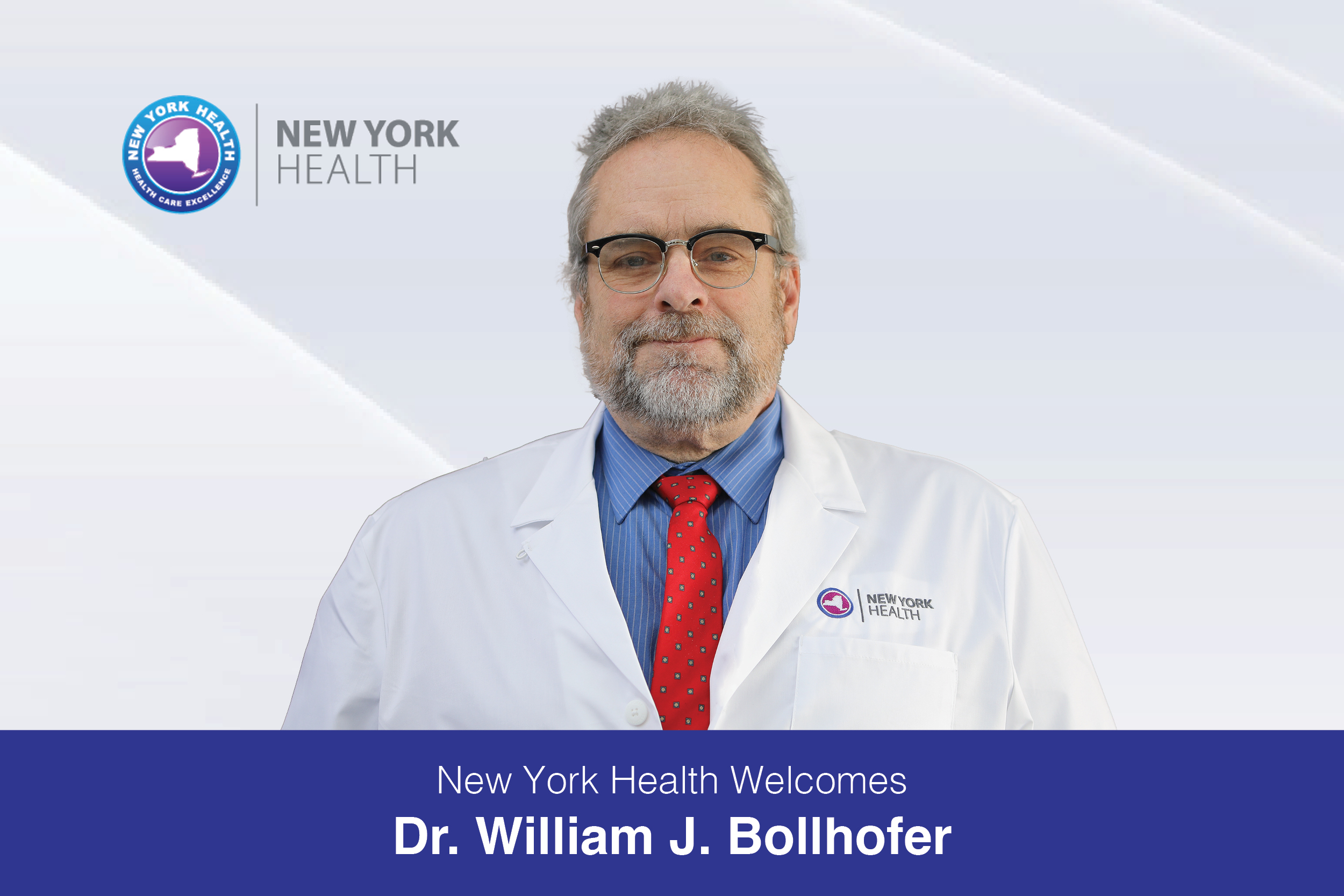 Dr. William J. Bollhofer Joins New York Health
New York Health (NYHealth), the premier practice of primary and specialty care, is proud to announce the addition of family health physician Dr. William J. Bollhofer to its team of dedicated healthcare professionals. Dr. Bollhofer will be practicing at 32645 Main Rd Suite 7-8, Cutchogue, NY 11935.
"We are delighted to welcome our newest family specialist to the practice," said Dr. Rohit Reejsinghani, FACP, MBA, Executive Director of NY Health. "Dr. Bollhofer's expertise and compassionate care will greatly enhance the services we provide to our patients and their families."
Dr. Bollhofer has provided primary care for the whole family and treated a broad range of conditions for over twenty years. Dr. Bollhofer focuses on a preventative approach to patient care, concentrating on routine screenings.
Dr. Bollhofer completed his medical degree from the New York College of Osteopathic Medicine. He completed his internship and residency training in Family Practice at Good Samaritan Hospital.
"I am excited to join the team at New York Health due to its reputation for excellence," Dr. Bollhofer said.
In his free time, Dr. Bollhofer enjoys watching his sons play ice and roller hockey, baseball, and football.
Please call 631-758-7003. For more information, visit nyhealth.com.