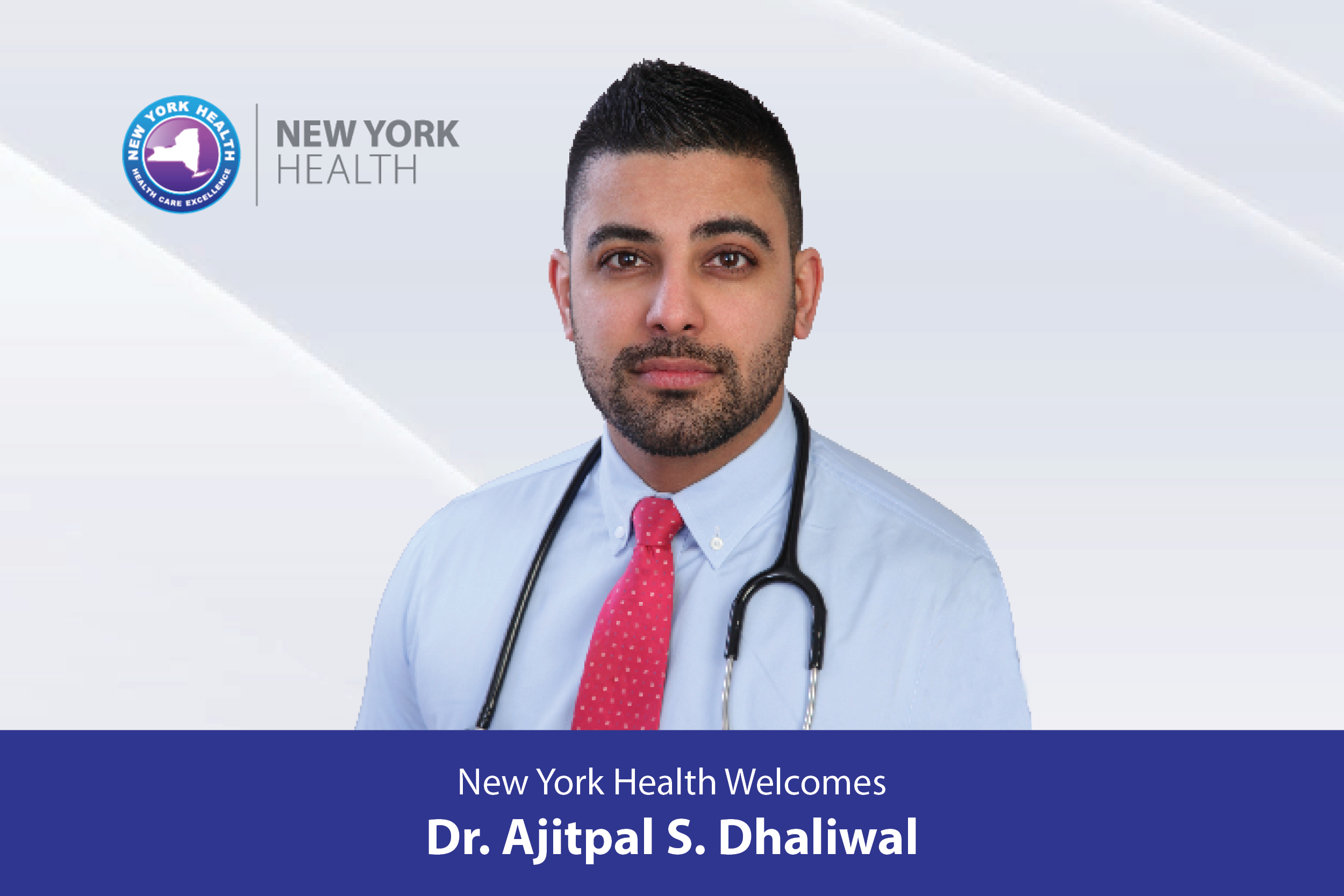 Board Certified Internal Medicine Hospitalist Ajitpal S. Dhaliwal, MD, MBA Joins New York Health
New York Health (NYHealth), the premier practice of primary and specialty care, is proud to announce the addition of Ajitpal S. Dhaliwal, MD, MBA, to its team of dedicated healthcare professionals. Dr. Dhaliwal will provide high-quality care to patients. He will practice at 12 East 86th Street, New York, NY 10028.
"We are excited to welcome Dr. Dhaliwal to NY Health," said Dr. Rohit Reejsinghani, FACP, MBA, Executive Director of NY Health. "His leadership experience and expertise in Hospitalist medicine will greatly benefit our patients and strengthen our commitment to providing exceptional healthcare."
Dr. Dhaliwal is a board-certified Internal Medicine physician with extensive experience in Hospitalist medicine, including leadership positions. Most recently, Dr. Dhaliwal served as Chief Hospitalist of Adirondack Health in Upstate New York and worked as a hospitalist for Advantage Care Physicians in the greater New York area.
In addition to his medical degree from the Royal College of Surgeons in Ireland and Internal Medicine residency at the Mount Sinai Icahn School of Medicine, Dr. Dhaliwal also obtained an Executive Master's in Business Administration from the Quantic School of Business and Technology in Washington, DC.
"I am thrilled to join the team at NY Health and continue my passion for providing high-quality care to patients as a hospitalist," Dr. Dhaliwal said. "I am dedicated to utilizing my experience and expertise to enhance patient care in the hospital setting and work collaboratively with the healthcare team to ensure positive outcomes."
To make an appointment, please call 212-396-1149.