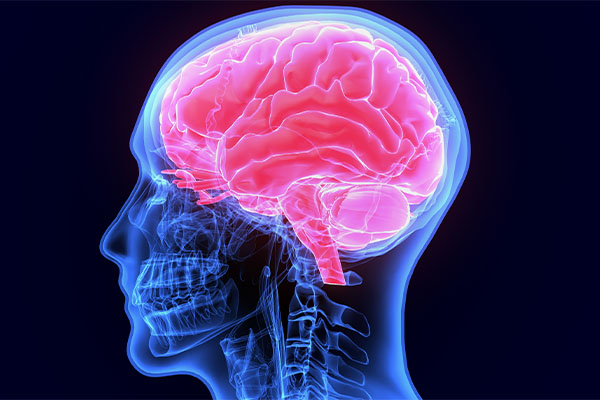 The Top Causes of Chronic Headaches
The average person has probably had a headache at some point in their life span. While it's normal to experience a headache from time to time, having them more days than not may mean you have chronic headaches. These can often include various types of headaches due to different causes, and they will need different treatment options. To understand the causes of your chronic headaches, you'll first have to understand the two main types of headache groups: primary and secondary headaches.
Primary Headaches
When a headache occurs on its own, not as a symptom of any underlying condition or illness, it's considered a primary headache caused by issues or problems involving the head and neck structures. Often overactivity of your muscles, nerves, blood vessels, brain chemicals can be the leading cause of these headaches.
The most common forms of primary headaches are cluster or tension headaches.
Cluster Headaches: These are headaches that often start suddenly and end quickly but occur several times throughout the day. They are usually not that common and can also be more apparent in the fall. Some may experience symptoms in the nose or eye, and most commonly, male smokers over the age of 20 suffer from these forms of headaches.
Causes are not entirely known, but it's not often associated with triggers like food or stress, unlike other common headaches. Still, these triggers can worsen a cluster when they are occurring, so limiting alcohol or certain medications when you're currently experiencing cluster headaches can help.
Tension Headaches: Tension headaches are often the most common form of primary headaches, often described as a band around the head pain.
Several factors, including anxiety or depression, stress, lack of sleep or exercise, dehydration, posture, and jaw clenching, can cause tension headaches.
It's always a good idea to keep a headache diary of when the headache occurred, your sleeping, drinking, or eating habits within those 24 hours, and any activities you were doing before your tension headache appeared. Finding common patterns may allow you to pinpoint the cause and stop them before they start again.
Secondary Headaches
When headaches occur due to other underlying conditions, they are classified as secondary headaches. This can include headaches from a sinus infection, concussion or injury, pregnancy, hypothyroidism, or more severe conditions such as a stroke or brain tumor.
When to Seek Help
If headaches are altering your quality of life, it might be time to speak to your healthcare professional about the best course of action for you. They will ask you a series of questions, provide some initial testing, and from there, better determine the type of headaches you are having (primary or secondary). If your headache pain is severe and feels unbearable, go to the ER immediately. You should also speak to your doctor if:
You have a severe health condition, are over 50, and have a new chronic headache.

Your headache is always in one spot.

Your headache is brought on by a cough or sneeze or changes when you stand up or lay down.

You are also experiencing fever, chills, or night sweats.
Your doctor may send you to a neurologist or physical therapist, depending on the cause. Many might find that lifestyle changes, medication, or physical therapy are all they need to stop their chronic headaches in their tracks.